Publicise Green Office Actions And Achievements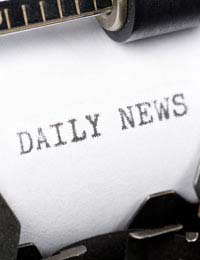 For a green office policy to make significant headway it needs to inspire – and publicising office actions and achievements is a great way to rally the troops.
Green Office Policy Achievement
Getting office employees behind a sustainable green office project rather than at the brunt of it, is key to its success. But with so many suspicious of encouragement from on high and jaded by exciting new schemes, how can it be done?
If employees are to wholly adopt a new scheme then they need to be motivated by facts and goals that they can understand and a meaningful purpose that they can believe in.
A green office scheme has major advantage in this regard because rather than being just something to boost employee efficiency and company profits, it has real benefits to the lives of everyone. A green policy should therefore be accompanied by efforts to communicate the motivations behind the project and the impact employees can make.
Awareness Raising Events
An excellent way to raise staff awareness about the importance of the sustainable green office project, and get them thinking about how their daily actions impact the environment at home and at work, is to hold special events such as open days, talks and film screenings during working hours.
Companies have reportedly shown Al Gore's film 'An Inconvenient Truth' to their staff as a way of raising green awareness and helping to publicise their own environmentally friendly actions. Others have arranged for members of the Friends of the Earth group or council Energy Saving team to give talks and offer advice and materials.
Achievement of Sustainable Targets
It is good for staff to be aware of the broad issues surrounding the threat of climate change but it can be hard to see how such colossal global concerns can connect with someone sitting at their workstation. Therefore, for employees to grasp the power they hold in their everyday actions, facts and targets should instead be presented on a local and tangible level.
For instance, in an effort to raise staff awareness about excessive office energy use, one green office project presented the eye-opening statistic that their workplace produced 10 times more CO2 than all their homes and personal lives combined, and then set a target of reducing this energy use by 10%.
Such statistics can cut straight to the heart of an issue and are a punchy way to convey the message about other aspects of office life that need to be addressed, such as water use and poor waste disposal.
Publishing Environmentally Friendly Achievement
These are useful techniques to prompt employees to act but they have a limited lifespan. What happens when staff members start loose their initial burst of enthusiasm, and their efforts start to slow?
In order to maintain the momentum of a green office programme it is necessary to use the incentive of goals and achievement. Firstly staff members need to be made aware that the actions they are taking are making a difference, otherwise they will lose interest.
Charting Organic, Biodegradable, Recycling and other Environmental Goals
Regular charts and notices showing the progress of the project should be displayed on notice boards and at reception so everyone can see the value of the scheme and the achievement of each and every one in helping to protect the environment.
The information could, for instance, show how much the electricity use has fallen over the months since the project's inception - and how much money has been saved as a result - how much paper has been recycled, the increased use of biodegradable and organic products and how much less CO2 has been produced in total. If the company achieves cost savings then a percentage being set aside for future green investment or staff rewards will provide a motivational bonus for the office.
A regular e-newsletter could also be produced that will provide regular updates about the progress of the scheme and any other relevant information about targets and achievement.
You might also like...