How to Create an Office Environmental Policy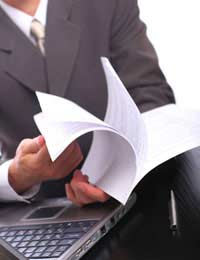 If an office wants to establish an environmentally friendly workplace then the first step is to create an environmental policy.
The Purpose Of The Environmental Policy
For any office keen to truly establish its green credentials, rather make the odd eco-friendly concession, the first stage is to draw up an environmental policy.
This is a display of commitment to sustainable development, outlining to staff, clients and the public the company's fundamental principles and goals in reducing the impact of its operations on the environment.
As it will represent their views and ambitions, the policy will need to receive the whole hearted approval of senior management – receiving full official support , backing and application of resources - otherwise it will simply be a token gesture, and be quickly forgotten and ignored by employees.
What Should The Policy Include?
Therefore the policy should comprise actions and promises that are realistic, achievable and appropriate to your company's activities and aspirations.
Although there is no standard content for a green office policy, most contain these general key themes:
The education and training of staff members in environmental issues.
A long term commitment to sustainability.
Purchasing non-polluting and energy efficient products and technologies.
An acknowledgment of compliance with appropriate environmental legislation.
Minimising the use of natural resources.
A commitment to monitor progress and regularly review green performance.
More Specific Themes
In addition to the main themes, each organisation will need to include statements that are more specifically applicable to their own operations. For example the policy could contain action points regarding transport, recycling, organic produce, water use, electrical equipment, paper waste, lighting and heating.
Style And Format Of The Policy
The style of the policy should reflect the culture of the organisation. If you are not certain what this is then it is worthwhile researching the policies of similar organisations for inspiration.
If your office is linked closely with other businesses via the supply chain then it is also a good idea to request copies of their environmental policies so that your statements can reflect their requirements, rather than conflict with them.
The format is fairly universal; basically it should be short, clear and concise. The policy should ideally not exceed one page of A4 and should be written in bullet-point style in a way that everybody can understand.
Adhering To Environmental Globalization Legislation
At present there is no legislation regulating the environmental policies of UK businesses, and so content and structure is entirely left down to the discretion of the company, as is formulating a policy in the first place.
However, for those organisations aiming to qualify for the international standard ISO 14001 - the International Standards Organisation's official set of standards for environmental management – or register under EMAS, BS8555 or Green Dragon Environmental, an Environmental Policy is a key building block of the EMS' (Environmental Management System) development and application and therefore necessary.
What Happens Next?
Once the policy is drafted it should be passed onto senior management to read over and approve. Once finalised, the next step is to allocate staff and resources to programme and draw up an action that will focus on putting the ideals of the policy into practice.
You might also like...