Useful Green Office Contacts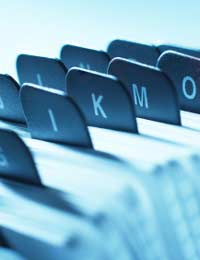 Creating a greener office shouldn't be a solitary crusade but a cooperative venture, and there are many different organisations around willing to help you cut down on the carbs.
Environmentally Friendly Help and Advice
Several organisations have now been set up with the aim of helping organisations on the course of cutting down on their energy use and carbon emissions.
The government-funded Carbon Trust offers specialist advice on cutting carbon whilst Envirowise provides free guidance on practical ways for businesses to increase profits, reduce waste and lessen their environmental impact. Waste Watch is also a useful information source and the non-profit environmental consultancy EcoSys specialises in helping out small to medium sized businesses with their green concerns.
Green Office Audit Schemes
In addition to free advice services, there are a few organisations that offer audit schemes to enable companies to assess their current environmental performance and cost efficiency. These include Eco-Management and Audit Scheme, or EMAS, the Friends of the Earth Scotland Green Office Online Audit and the celebrated building environmental assessment method BREEAM.
Office Suppliers
As organisations revise their own green practices, they will undoubtedly start assessing the green policies of their office suppliers - whether they can meet their new standards or whether they will need to look elsewhere.
A quick search of available office suppliers will reveal the wide-ranging number of organisations that are focused on being environmentally-friendly and meeting your green needs.
The Green Stationary Company, for example, specialises in recycled paper and green office products, My Green Office, the Green Office and First Impressions Last Longer, which claims to be Europe's first carbon-neutral office supplies company.
Office Green and Organic Waste Collection
Not only do green thinking organisations have to think about the supplies coming into the office but also whether their supplies are dealt with in an environmentally-friendly way once they leave the premises.
There are various companies specialising in specific waste management, such as Office Green Technologies, which buys and collects used toner and inkjet cartridges, Green-Works and the Furniture Re-Use Network, which both take away your unwanted office furniture for redistribution, In Kind Direct, which channels surplus goods into the charity sector and Save-a-Cup Recycling Co, which collects and recycles vending machine cups for free.
Any Junk? is the largest junk removal company in Great Britain and is growing fast. It specialises in disposing of materials in an environmentally friendly manner, with at least 40% of collected items being reused or recycled.
General Green Information
If you require further information regarding specific areas relating to the green office, such as managing e-waste and recycled paper then there are a host of organisations that can help:
The Confederation of Paper Industries (CPI) is the voice of the UK's paper industry.
The Environment Agency is the leading public body in charge of the protection and improvement of the environment in England and Wales.
The Industry Council for Electronic Equipment Recycling (ICER) is focused on developing schemes for the effective management of e-waste, and also provides a directory of commercial recyclers and other information.
You might also like...