Meeting and Monitoring Transport Targets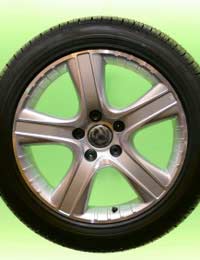 Implementing a green office policy is not simply a case of adopting new practices and crossing ones fingers, it is an ongoing process that requires careful monitoring in order to achieve its targets.
Sustainable Targets
If a new office green transport policy is to be implemented successfully then it needs to offer realistic goals and not high ideals. It is all well and good concocting an impressive list of transport targets on a piece of paper but if they don't inspire the support and belief of management and staff then they are doomed to fail.
In demanding the provision of resources and the alteration of established company practices, the plans will require the full approval and support of senior management.
Sustainable Transportation Survey
In order to assess what areas of company transportation need attention – whether it is staff commuting, business trips, the shipping and trucking of supplies – it is first necessary to conduct a review of present patterns.
A review of staff transport could take the form of a survey that asks employees where they travel from, what form of transport they use, how much they spend, if they journey by car then do they travel alone etc.
The results from the review will enable you highlight the focus areas and consider alternative travel action and determine a series of annual targets. These could include such aims as:
A 15 to 20% reduction in car use.
100% reduction in short-haul flights.
60% reduction in solo car occupancy.
Incentive Schemes
The transport practices of both commuters and the company itself are likely well established and will require more than talk of doing one's bit for the environment to get people to suddenly change their ways. The new green transport policy will therefore need to balance achievable targets with incentive schemes. These could include the introduction of a:
A Cycle to Work initiative, a government-sponsored scheme to help employees acquire tax-free bikes.
Company bikes.
A company bus service for popular commuter routes.
Grants and subsidies for seasonal public transport tickets.
Introduction of video conferencing to cut down on business travel.
Policy to only source local or national supplies to reduce shipping and trucking miles.
Green Transport Monitoring
A green transport plan is not simply a case of adopting a rash of transport incentives and hoping for the best, it should be dynamic scheme that develops and alters over time.
In order to achieve the best results it is necessary to regularly monitor the measures introduced to ascertain their level of success and determine whether any changes need to be made. The initial transport review can be used to establish where advances have been made and what schemes need greater attention.
A good way to encourage staff to take part is to publish the results of the green transport scheme and highlight the achievements made and future targets. An additional incentive could be to reward staff with a party or bonus if the annual targets are reached.
Good Green Communications
For any new environmentally friendly transport scheme to work then it is vital that good communications between management, staff and those in charge of the policy are established from the start.
If everyone is to break their ingrained bad transport habits and embrace a greener, more environmentally friendly working life then must understand the motivations behind the new plans and how it benefits both them and the environment.
You might also like...