Create a Green Office Transport Plan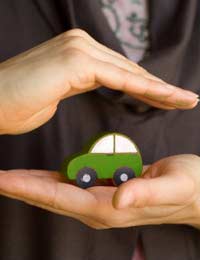 With British commuters facing the longest journeys to work in Europe and car dependence widespread, a green transport plan can help reduce the impact of office transport on the environment.
Environmentally Friendly Commute
As petrol prices rise, roads become increasingly congested, commuter journeys get longer and the damaging effects of motor transport on the environment become an ever more pressing concern, the time is ripe to rethink how we travel from A to B across our island kingdom.
One of the biggest effects we can have in bucking this worrying trend is in altering the way we travel to work, a journey that claims 18 miles from the average car commuter every single day, and whilst at work.
Organisations can help reduce the environmental impact of company transportation, whilst reaping a variety of direct energy and cost saving benefits, by creating a green office transport plan.
Sustainable Transport Plan
The plan involves devising a variety of measures that would help address the various transport needs of the office. This could include staff commuting, work travel, shipping and the purchase and maintenance of company vehicles.
The goals of a green transport plan should be to:
Reduce the dominance of the car in staff commuting and company-related travel.
Promote the adoption of alternative modes of transport, which are more sustainable and environmentally friendly.
Establish work practices that don't rely on so much travel.
Encourage the use and purchase of more energy efficient transportation.
These aims should be clearly communicated amongst company employees, in addition to the environmental benefits.
Benefits of a Green Office Transport Plan
A comprehensive, well orchestrated and enthusiastic transport plan can have a variety of benefits for both the environment and company and staff, such as in:
Reducing local pollution levels.
Reducing climate change gas emissions.
Offering a wider choice of travel options for staff.
Helping employees become healthier, fitter, more productive and more organic minded by encouraging them to adopt sustainable travel alternatives like cycling and walking.
Helping to reduce long-term organisation travel and shipping costs.
Reducing local road congestion and improving accessibility.
Improving the green and organic public image of the office.
Reducing Car Dependence
Cars play a key role in any green transport policy. In playing an important in the running of most organisations car use cannot be realistically eradicated entirely, instead the policy should set out to promote their efficient use, when no realistic alternatives are available, and reduce the length and number of journeys.
For instance, the policy should aim to reduce solo car travel. With statistics showing that the average car occupancy for commuter cars is 1.2 people, employees can improve fuel efficiency and reduce road congestion by being encouraged to make their passenger seats available to other commuters.
Keys to Success
For the successful creation and implementation of a sustainable transport plan a few key factors need to come into play.
In involving the altering of established company practices and policies, the plan will firstly need to secure the approval and support of company management. Senior management should not only approve the new measures but lead the staff by example by also actively promoting the objectives and benefits.
Management commitment should also include the provision of necessary resources included in the plan and any incentives for changing means of staff travel, such as bike loans and public transport subsidies.
Good communications between management and staff and beyond the company walls is also an essential factor. In order for everyone to break their habits and fully embrace this green, energy friendly thinking they must understand the reasoning behind the plan, its numerous benefits and be provided with all the information about transport alternatives.
You might also like...