How to Reduce Water Pollution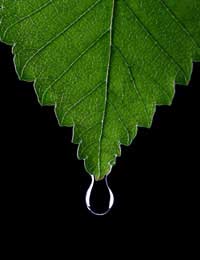 As water pollution damages rivers, lakes, beaches, seas and drinking water and consequently human health and the environment, it is vital that we make efforts to reduce water pollution in the office.
Improving Water Quality
As an island nation surrounded by water and riddled by thousands of lakes and waterways, water is not only part of our landscape but an ingrained part of our culture. It is therefore important that we take steps to help keep this source of life clean.
In the office, water pollution is largely caused by two factors – chemicals and detergents, and sanitary products.
Chemicals and Detergents
The increasing levels of 'persistent organic pollutants' (POPs) in the natural food chain comes as a result of the careless disposal of harmful chemicals into the water system. Some of the chemicals found polluting and disrupting the natural environment include Bisphenol A and alkylphenolic compounds (APCs).
Offices can significantly reduce the release of these harmful substances into the environment by following a few basic rules.
Firstly, it is strongly recommended that an environmental product policy is introduced in which only eco-friendly office supplies are purchased. Only certified biodegradable detergents should be used in office bathrooms and kitchen areas.
The nation's increasingly green-conscious attitude has meant that most chemicals and detergents have a green alternative, and many of these office supplies are now competitively priced.
Secondly it is important never to wash oils, paints, solvents or thinners down the sink or drain. Instead these potentially damaging materials should be stored in safe containers and taken to an authorised collection facility or a local paint store. Signs warning staff members to follow this practice should be placed in appropriate locations around the office site.
Safe Disposal of Sanitary Products
Another area of water pollution that many offices are guilty of is the inappropriate disposal of sanitary products. The flushing of non-biodegradable sanitary items down the toilet can have a damaging effect on the environment. For instance, when the sewage treatment is insufficient many of these items end up polluting beaches and riverbanks.
To prevent this happening it is essential that all office female toilets offer sufficient sanitary collection facilities.
In addition to this, staff should be informed, and appropriate signs put up, warning about the dangers of disposing of non-biodegradable products, such as medicines and cotton wool buds, down the toilet or drain. All staff should be aware that office drains are only designed for toilet paper tissue and human waste.
When reviewing the office environmental product policy is important to make sure no female hygiene and sanitary products marked as 'flushable' are purchased. Instead, the items advertised with the 'Bag It Bag It' symbol should be bought.
Improving Drinking Water Quality
Another aspect where offices can help preserve our water is in the promotion and provision of an environmentally friendly drinking water supply.
Bottled water is becoming increasingly popular in the UK, with an annual growth rate of 10% and the total amount spent last year hitting almost £2 million.
However, when considering that a litre of one of the popular French mineral waters generate up to 600 times more CO² than a litre of tap water, it is important that offices discourage the purchase of bottled water by providing its own quality drinking water.
Offices could, for instance, fit tap filtration systems, provide water jugs with fabric filters or at least install water coolers and make sure staff use reusable cups as opposed to disposable plastic ones.
You might also like...