BREEAM and How it Works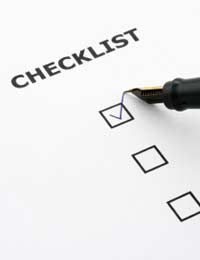 BREEAM is a world-recognised term associated with the construction of environmentally sound buildings, but what is it exactly and how does it work?
What Is BREEAM?
BREEAM is an assessment method designed to aid construction professionals in the creation of environmentally friendly buildings, both new and existing. It is regarded by the UK's construction and property sectors as the benchmark system in environment design and management, and widely used across the globe.
The system is owned and operated by the Building Research Establishment (BRE) Trust Companies, who make it their mission to build a better world by helping developers create safe, high quality and sustainable environments that are sympathetic to broader green issues such as global warming and diminishing resources.
How Does It Work?
BREEAM evaluates buildings according to set criteria and then concludes by providing an overall assessment score.
Anything that could have an impact on the environment at all levels of its construction and lifecycle is featured in the criteria, from the building's carbon emissions and energy efficiency to its recycling facilities and location - for example a brownfield site construction will be awarded more points than a greenfield one.
The final assessment score will fall within one of the four rating bands; 'PASS', 'GOOD', 'VERY GOOD' and 'EXCELLENT'. A development with an 'EXCELLENT' rating is a rare achievement, as it must have excelled in all 8 of the BREEAM environment categories:

Management
Health and Well-being
Energy
Transport
Water
Land Use and Site Ecology
Materials
Waste and Pollution
Such an accolade means the building is in the coveted position of being one of the UK's finest examples of sustainable design.
Nevertheless, whatever the rating, the certificate awarded upon completion of the evaluation will be a badge of quality for the development and provide a recognised display of its sustainable environment credentials.
When Should A BREEAM Assessment Take Place?
Although an evaluation can be carried out on all manner of buildings, both old and new, BREEAM is largely focused on design and so for the most successful and cost efficient result, an assessor should be brought on board when the concept is in its planning stages.
Who Carries It Out And How Long Does It Take?
BREEAM provide the tools, information and programme but the actual task of carrying out an assessment is left to a select group of licensed organisations. Each of these assessors specialise in a specific construction sector, such industrial, office, EcoHome, retail or school developments.
The length of time it takes for a BREEAM assessment to be carried out varies from project to project, and is largely dependent on how long it takes the assessor to gather the necessary information. Nonetheless, the BREEAM team have stated that the process, from the date of registration to the completion of the certification process, will take no longer than five years.
Does Every Development Need A BREEAM Assessment?
Although it is recommended, it is not essential for all new buildings to pass a BREEAM assessment. In fact, in the UK currently only 25% of buildings are BREEAM certified.
This figure largely relates more to official rather than business developments because a number of regulatory and government organisations now demand that a BREEAM approval is obtained for constructions under their jurisdiction. English Partnerships, for example, insists that all new developments using their land must achieve a BREEAM rating of VERY GOOD or EXCELLENT.
You might also like...