About Our Site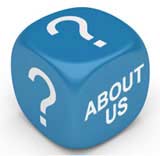 AGreenerOffice was formed to offer a unique reference point on how to create an energy efficient, green workplace.
The office presents the best opportunity for most people to make the biggest impact on the troubling effects of climate change. With businesses producing 40% of the UK's carbon emissions, there is an incredible scope for energy saving in the workplace.
AGreenerOffice has been devised by a team of experienced green thinkers to both encourage and inspire organisations and their employees into adopting greener work practices. Not only that but it also offers detailed advice and guidance on how best to go about it.
This comprehensive UK resource provides information on the many ways in which an organisation can become a more efficient energy consumer and sympathetic environmental presence. From switching to green electricity and adopting green transport and purchasing policies to improving water and heating efficiency, and even generating your own energy, AGreenerOffice has a lot of good ideas that could make a big difference to the size of your office's carbon footprint.
The site also demonstrates how such greener working practices will not only benefit the environment but also the company's profile and bottom line. The overriding message is clear: a greener office benefits everyone, so get active and use AGreenerOffice as springboard for positive environmental action.

Related Articles in the 'Site Information' Category...