The Carbon Trust and Your Office Carbon Footprint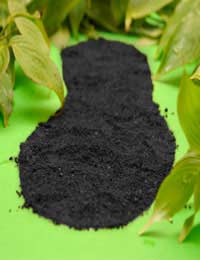 The Carbon Trust is here to help organisations reduce their carbon footprint, but who are they exactly and how do they plan to achieve this?
Reducing the Carbon Footprint of the Commercial Sector
As the threat of climate change looms large over the environment, businesses are being called upon to help fight global warming by stepping up their energy efficiency and lessening their carbon footprint.
Companies have a significant responsibility - a recent report found that UK businesses are wasting almost £7 million a day as a result of poor energy efficiency. The scale and urgency of energy waste is so phenomenal that businesses can no longer afford to ignore it and, as recent research shows, efficient energy use has become the number one cost-cutting concern for UK businesses.
But where is the energy and money seeping away and what can businesses do to the plug the leak? Won't the measures end up costing a lot of money? To help answer these questions and aid the commercial sector move towards a low carbon economy, the government set up the Carbon Trust in 2001.
The Carbon Trust and the Fight against Global Warming
The Carbon Trust is government funded independent company that works with organisations, advising them on how reduce carbon emissions and develop commercial low carbon technologies.
The UK Environment Minister Ian Pearson has said that, "by working with the Carbon Trust, we can fully engage the power of business to help us tackle climate change."
By simply adopting the cost efficient energy saving measures advised by the Carbon Trust, UK businesses could stand to collectively save almost £2.5 billion over the next 12 months, the equivalent to 13% of UK companies' energy bills.
How Can the Carbon Trust Help Your Business?
To help understand where changes can be made to business practice to cut energy costs and reduce your carbon footprint, your company will need to be assessed on how it currently uses energy. This is where the Trust comes in.
The Carbon Trust provides an array of tools and products designed to help companies assess and refine their energy use.
Assessment Tools and Advice
Office assessment facilities to help calculate your carbon emissions and pinpoint where energy can be saved range from a simple online 'Action Plan Tool' to a full scale on site carbon survey.
By entering details like business sector and company size, the action plan tool will help you prioritise the key areas where energy savings can be made. If you are a large company with annual energy bill of over £50,000 then you qualify for a free carbon survey. This would involve advisory discussions offering a range of general tips for immediate impact and, if necessary, an expert on-site appraisal focusing on a specific area.
If you are uncertain what is an average office energy bill and what demands immediate attention then the Carbon Trust provide online benchmarking tools to allow you to compare energy use with similar organisations.
Building Design Advice
If your office has to be built or is due to undergo some design modifications then the Trust can help lessen the impact on climate change by incorporating low carbon design and technologies. It will also ensure the construction is carbon responsible from its design stage up to its eventual occupation.
As from assessment concerns, the experts at the Carbon Trust are always for free advice on any aspects of energy saving.
Renewable Energy Loans
The Carbon Trust is also encouraging organisations to switch to renewable energy sources. Installing solar heating, biomass boilers or ground source heat pumps has its own advantages in lowering operating costs whilst cutting carbon emissions, but to convince businesses to stump up the initial investment, the Trust is offering interest free loans for small to medium sized organisations.
You might also like...